It's no surprise that digital signage helps you grow your business and engage your audience. After all, digital displays capture 400% more views than static displays. 
Whether you're a small business owner, a franchise, enterprise, or even a non-profit, if you didn't already see the value digital displays bring, these digital signage statistics are the proof.
Read on and discover why digital signage is a top priority for transformation in industries ranging from healthcare to retail to education.
Digital Signage Works. It's Simply Science.
1. 90% of the information transmitted to the brain is visual.
2. The human brain can identify images seen for as little as 13 milliseconds.
3. Visuals get 35% more views than text-based information.
4. Digital displays capture 400% more views than static displays.
5. Digital signage has a 47.7% effectiveness on brand awareness.
That's Why Digital Signage for Retail is a No-Brainer.
6. Digital signage creates a 46% increase in customer satisfaction.
7. Digital signage bumps up the average purchase amount by 29.5%.
8. Digital signage brings about a 32.8% growth in repeat buyers.
9. 76% of American consumers enter stores they have never visited before simply because of the signage.
10. 68% of Americans have paid for a product or service because its signage caught their eye.
11. 80% of brands that use digital signage record a substantial increase in sales, up to 33%, with a greater appeal towards impulse purchases as opposed to planned purchases.
12. Digital signage improves queue management and reduced perceived wait times by more than 35%
Digital Signage = Better Internal Communications.
13. 50% of communications professionals use digital signage as a channel.
14. Digital signage helps in the workplace in employee recognition. Employees who feel appreciated are 60% more inspired to work harder.
15. Companies that communicate effectively are 4x more likely to report high levels of employee engagement.
16. Presentations that use visual aids are 43% more persuasive.
17. Over 25% of U.S. companies place a high priority on "multichannel campaign management", which includes digital signage campaigns.
Digital Signage for Internal Communications
From franchise headquarters to local company offices, Screenfluence's digital signage for corporate communications increases employee productivity and satisfaction.
Learn More
Education Digital Signage: Watch and Learn.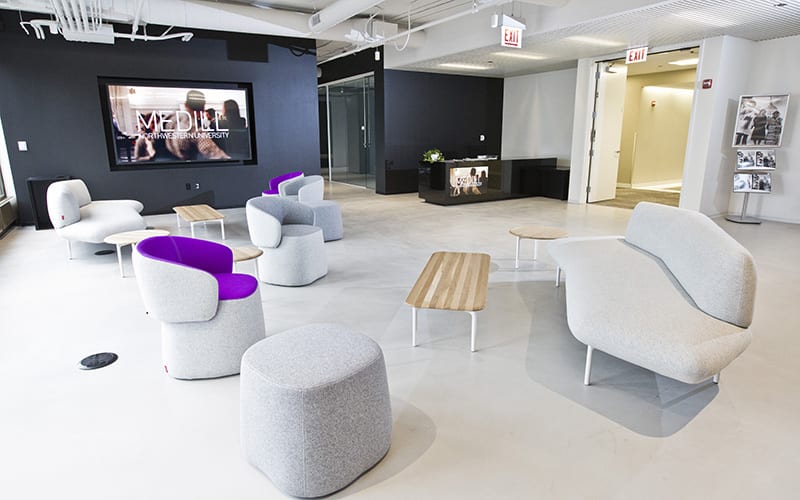 Digital Signage for Schools and Universities
Discover how education digital signage helps Northwestern University connect communities on campus.
Learn More
Digital Signage Looks After You in Healthcare.
23. 78% of patients say they actively seek digital health solutions whenever possible.
24. 52% of patients get some health information from digital signage.
25. 83% of patients spend a significant amount of time interacting with a hospital's digital content.
26. 27% of patients found doctors via digital messaging.
27. Hospitals waste $12 billion per year from inefficient communication.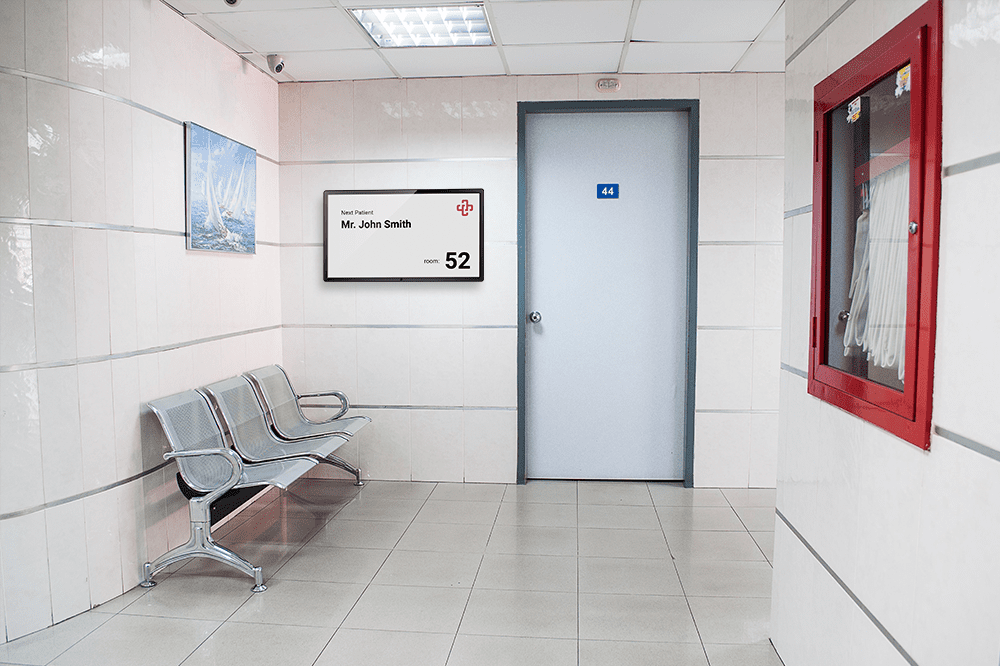 Digital Signage for Hospitals and Healthcare Facilities
Whether it's a large hospital, a small dental practice, or even a senior living community, Screenfluence's digital displays for healthcare help you improve the patient experience.
Learn More
So there you have it, the cold, hard facts about digital signage. Whether you're in an office environment, retail, education or healthcare, there is no reason to turn a blind eye to the proven success of digital signage today. Are you ready to break into the digital signage world? 
Talk to us today to discover how Screenfluence's cloud-based digital signage software can get these stats to work for you.