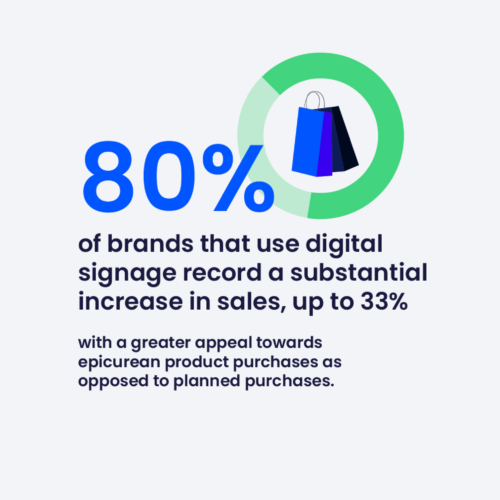 There are many ways to use digital signage, and while there isn't really a "right" way to do it, there are ways that are proven to be more effective than others. The real question is, with an ongoing pandemic, how can we take advantage of retail digital signage to reimagine the in-store shopping experience and continue to attract foot traffic? 
Today, retail stores struggle with communicating COVID-19 regulations and maintaining health and safety standards with a flow of shoppers, and we only anticipate it becoming more hectic as the busiest shopping season of the year begins. Hello Black Friday and Cyber Monday! 
Let's take a look at how to attract customers to your store with retail digital signage effectively in the time of COVID-19.
Leverage Video for your Retail Digital Signage Content
Peripheral vision is a crazy thing; we see things from the corner of our eye, and suddenly we're turning our heads to check them out. 
Visuals get a whopping 35% more views than text-based information. What does this mean for your digital signage? It means you have to do what you can to make heads turn — and there's no better way to do that than video content. 
Old school signage relied on bright colours, but nothing is better at making people look than movement. We're naturally attracted to it!
As great as videos are, that doesn't mean we should discount the old school signage methods. Leaning back on what we know, all retail digital signage should have high contrast colours and large, legible fonts to make sure everyone zeroes in on the right information, and can read what you're promoting. 
At the end of the day, effective digital signage design makes all the difference when trying to attract customers to your retail store.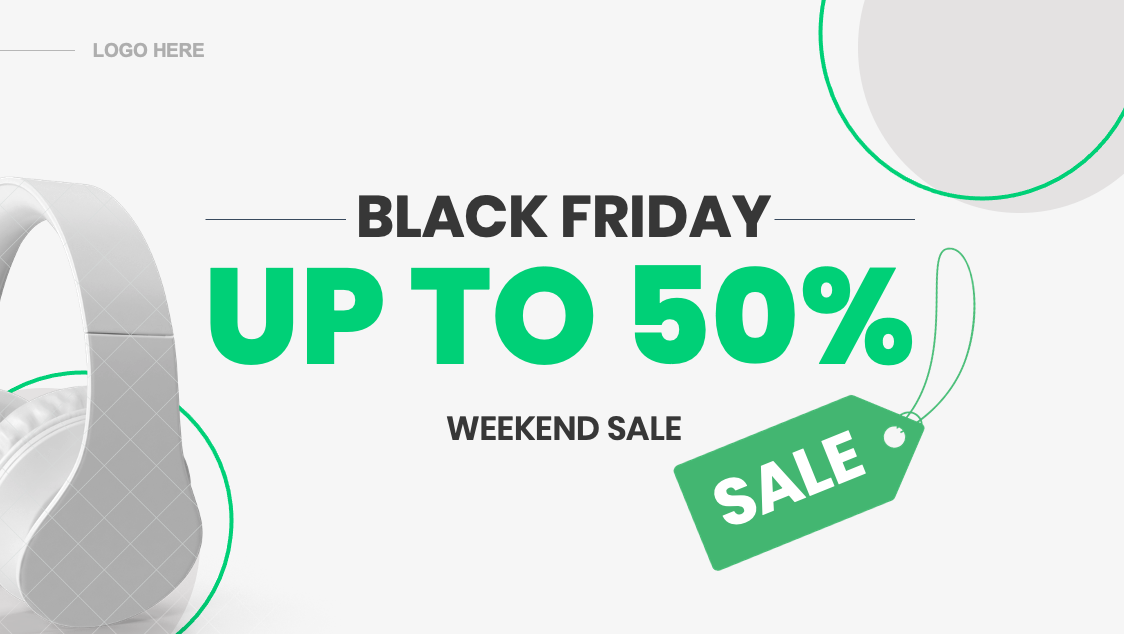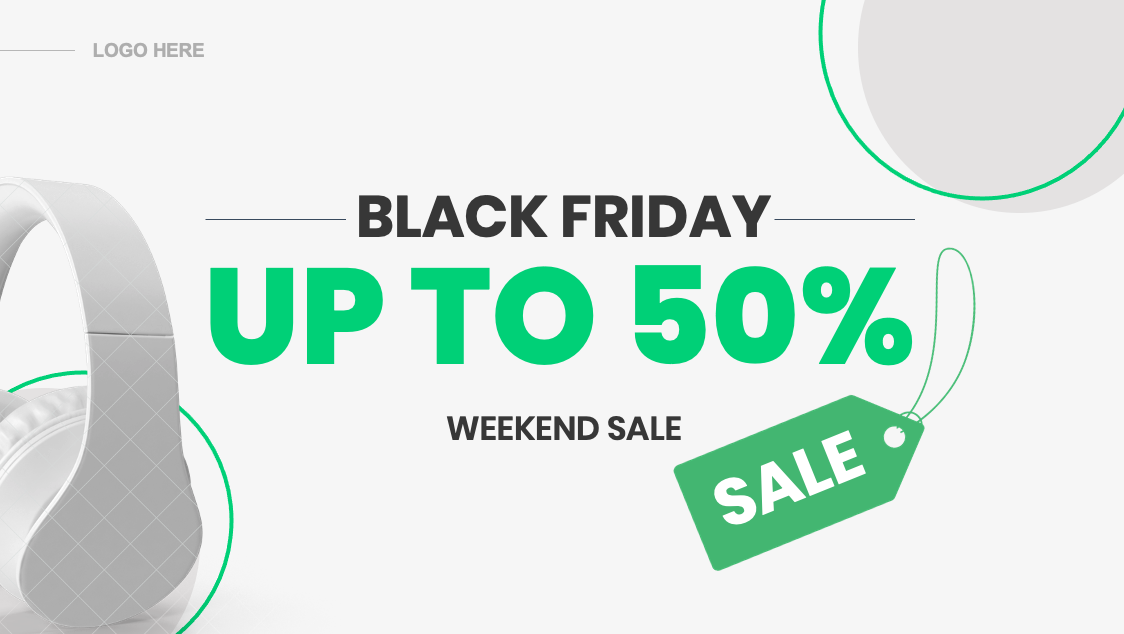 Free Digital Signage Templates for Black Friday & Cyber Monday
Are you struggling with designing the perfect, eye-catching retail digital signage? Download our free PPT and Google Slides digital signage templates for your Black Friday, Cyber Monday, and holiday retail needs!
Retail Digital Signage Can Direct and Guide your Customers
Another great way to utilize retail digital signage is by using it to guide people inside with wayfinding instructions and directions. Nothing says "come in" better than a sign that literally says "come in, we're open". 
Retail digital signage is also great at clearing up confusion. No more walking away from stores because you can't figure out where the entrance is. These digital signs can show you the way.
With a 2020 spin on things, we know that retail digital signage is an excellent way to communicate COVID-19 regulations to those customers you keep attracting to your store. We offer some free downloadable templates for COVID-19 safety tips, including handwashing, social distancing, and more.
Sometimes wayfinding isn't just about the entrance, or exit, or keeping your distance. You can apply our retail digital signage to redirect traffic to places such as "online order pick-up" or to encourage customers to shop at the ecommerce store as well. 
Retail digital signage is a great way to bring continued awareness to your safer, more convenient online stores so you can keep the revenue coming, even if your customers don't visit your brick-and-mortar locations.
Push your Promos with Retail Digital Signage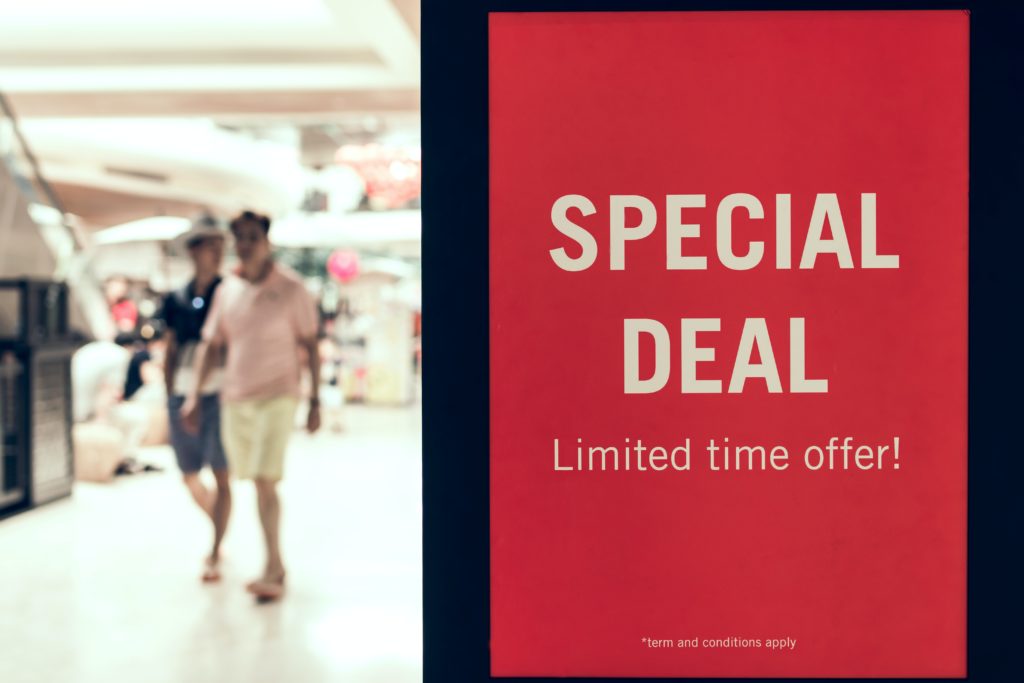 Last but certainly not least, do not forget the classic promotional signage. This is key for the busiest shopping weekend of the year as Black Friday and Cyber Monday digital signage is set to take over every retail outlet in North America. 
This is the time to entice customers inside to shop around with your current promotions, deals, sales, and even events. If you plan it, you can make a digital sign for it!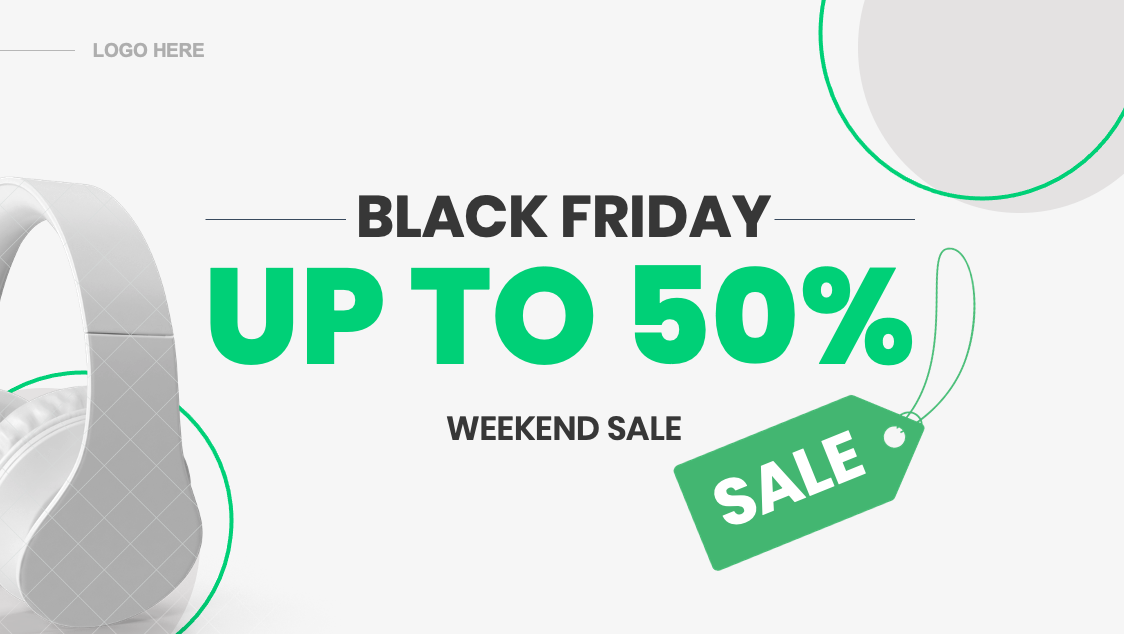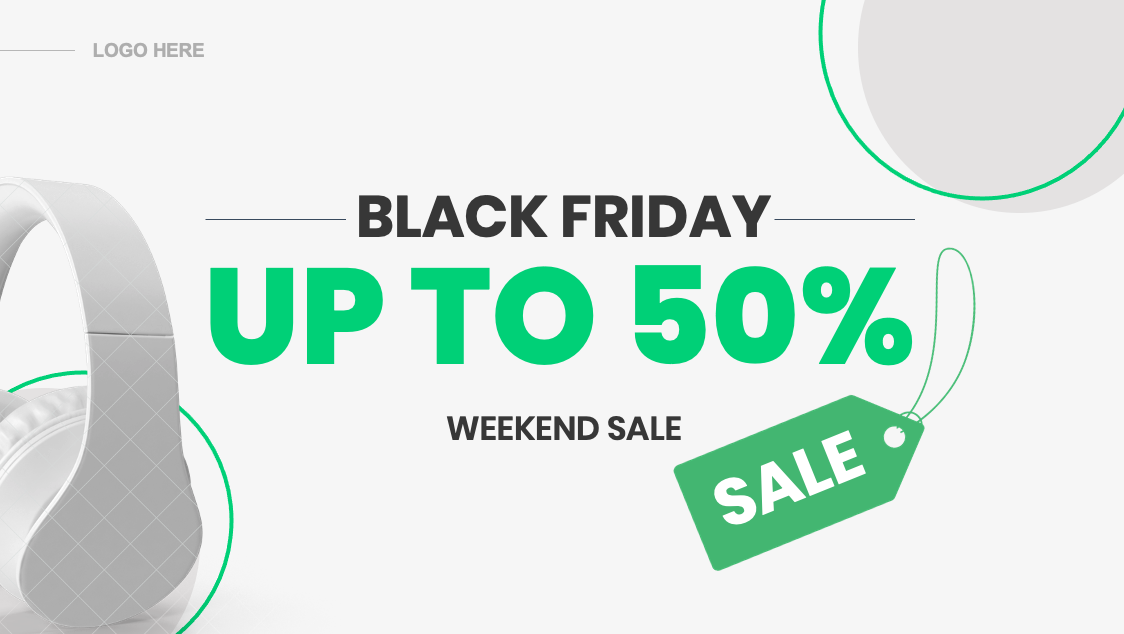 Download Our Free Black Friday Digital Signage Templates
Up your retail digital signage game with 3 eye-catching, Black Friday and Cyber Monday digital signage templates. Available as Google Slides and PPT.