In a time where your interactions and contact with customers are limited due to social distancing, getting eyes on your store is more valuable than ever. With takeout, curbside pickup and delivery services being the new norm in the food service industry, your digital menu boards are a major asset you need to capitalize on when drawing customers to  your restaurant.
The most successful of restaurateurs are well aware that one of their top priorities is to tantalize taste buds. And one of the best ways to do that is to present vivid images of the delicious eats you have to offer.
A digital menu board keeps mouths watering
There's only so much those traditional, stationary photos can do. Sure, you can invest in a professional photo shoot which captures the juicy, tenderness of your steaks or the cold, refreshing nature of your beers. However, when those pictures are set up to rotate with each other or better yet, are part of a lively video, it helps to dazzle your customers with the wide variety of scrumptious choices that can be made in your eatery.
It's 2021. Gone are the days when a menu was made up solely of words and prices. Today, a digital menu board can showcase countless menu items in all their glory. A combination of still photos, video and awe-inspiring descriptions helps to grow the imaginations of your customers: What does that taste like? Wow, that looks amazing! I want to try them all! That's what you're looking for!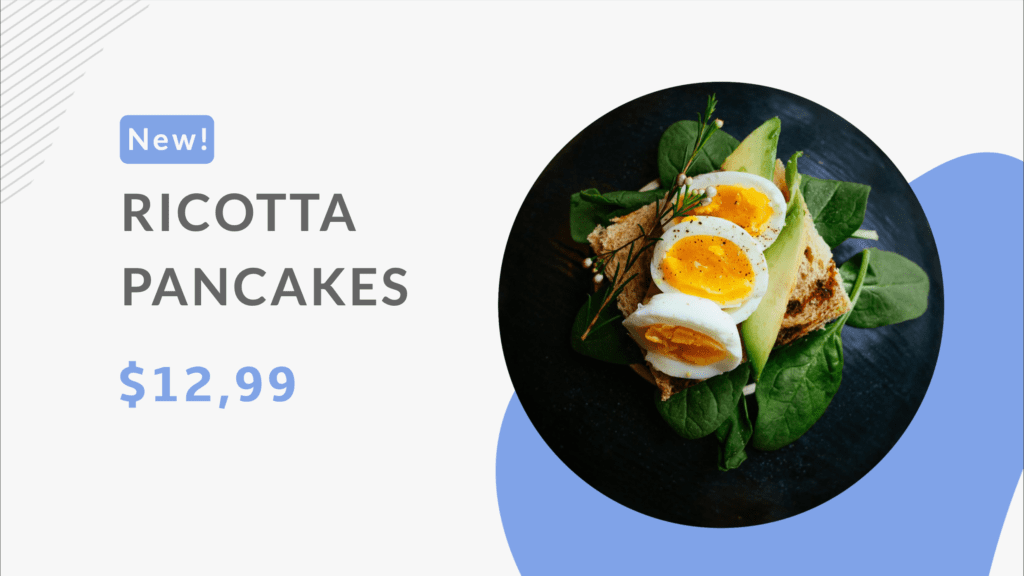 Free Digital Signage Template
Feature a hot item on your menu with this editable powerpoint template for your restaurant digital signage.
Digital menu boards help you keep your customers satisfied
Let's suppose a situation arises where you run out of a particular menu item. In days of the past, you'd be required to tell each and every customer who orders that item that it's no longer available. The disappointment, for many people, can leave a sour taste that they'd associate with your business. It can literally mean the difference between choosing your restaurant as a favourite or never visiting it again. With a digital menu board, you can easily remove unavailable items and avoid customer disappointment.
"Installing digitized menu boards at your restaurant will help both you as well as your customers," informs Ireland's Focal Media, "The latter will be aware of the menu changes, as per availability and you will be able to meet their requirements without receiving any kind of complaints. Apart from that, you can also include the nutritional value and calorie content of the items you sell. This will be an added advantage."
Digital menu boards entertain your customers
When you place a digital display outside of your restaurant, it can do an excellent job of luring people inside. Tantalizing images of your delicious food items help to bring an otherwise drab menu to life. Because the sky is the limit with a digital menu board, you can provide your visitors with a source of entertainment that helps to outshine your competitors.
Think about it. In addition to images of your scrumptious eats, your digital menu board can display entertaining videos, trivia questions, calorie content information and even pictures of your happy customers! Again, your options are many when you switch to digital menu boards.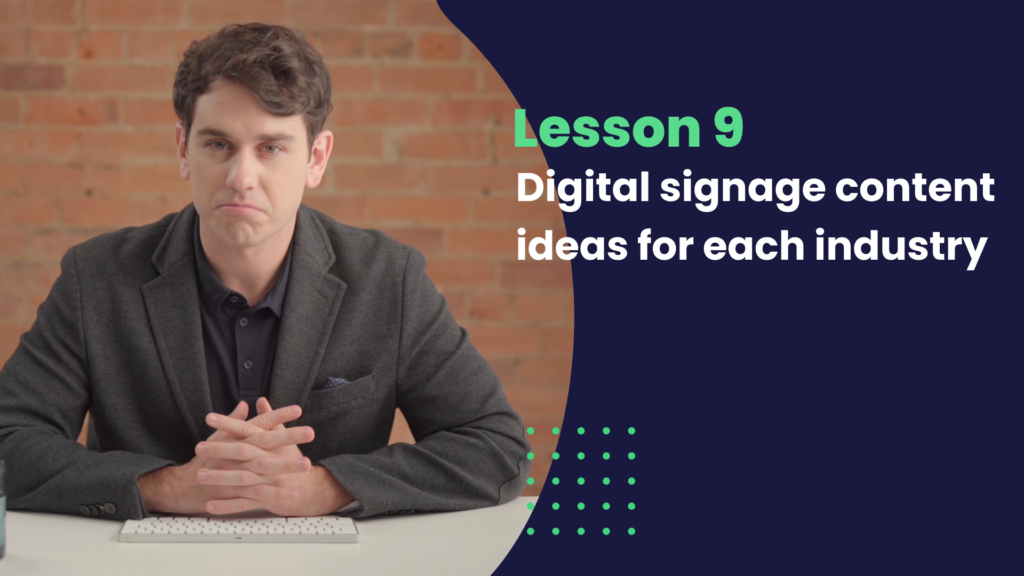 Digital signage content ideas for the food industry
Whether you run a cafe, fast food chain or a fine dining restaurant, here are some digital signage ideas to inspire you.
Ready to get your digital menu boards up and running?
There's a reason why chefs say "You eat with your eyes first." It's even a science-backed fact that humans are more drawn to food that looks more appetizing. That's why it's a lot harder to get mouths to water when you don't have vivid images of your meals constantly greeting the eyes of your eatery's visitors.
Not only will implementing digital menu boards help you capture, engage, and upsell customers, it'll cut down on the costs and time and energy needed to update static signage and print flyers and posters that end up going to waste. Visual representations of your food creations come to life on digital menu boards and it can be easily updated with new items, special offers, price adjustments and more.
For more information about how Screenfluence can help you to benefit from using a digital menu board in your restaurant, get in touch with our digital signage experts!