To many students, reminders are godsends. No matter whether they're in elementary school, middle school, high school, college or university, young people have lots on their plates. That means that forgetfulness can become the norm. With digital signage present in your school, you'll do a lot to help the kids who attend to stay mindful of important events, tests, exams, dances, games, tournaments and more.
What are the best ways to utilize the digital signage in your school? Your main objective should be to capture the attention of not just the students, but faculty members and visitors to your institution as well.
1. Direct all visitors to their desired locations
Wayfinding assistance is an excellent way to use your school's digital signage. This is especially true for large college and university campuses. Just imagine the ease of tension you will provide new students on their first days of school. Directing students to their classes, professors to their assigned lecture halls and visitors to the main office are all important ways to share information on your digital signs.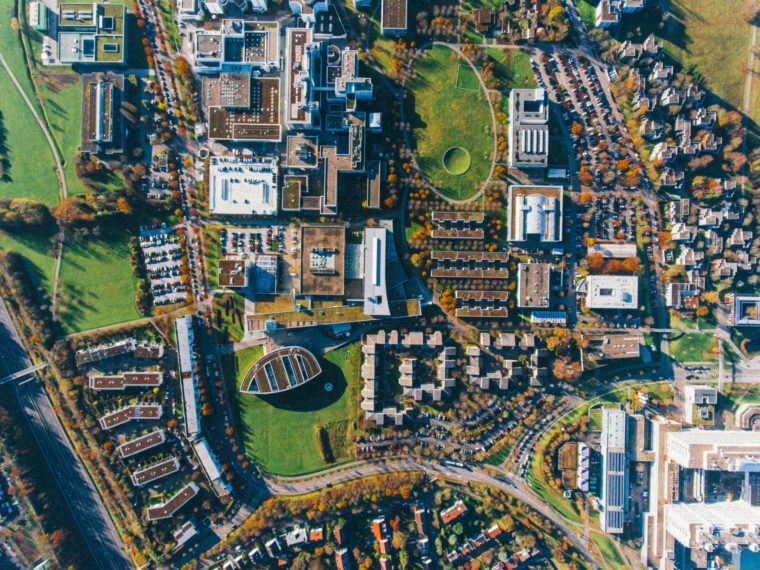 2. Celebrate the success of your students and teachers
Did one or more of your students just earn a big scholarship? Did your school team win a recent tournament? Did one of your faculty members just welcome a new addition to his/her family? These and other special accomplishments and events should be showcased with pride on your digital signage. It helps to grow the sense of community and fellowship on your campus. Growing school spirit is integral to both the happiness and success of all who attend your school.
3. Promote upcoming events
All throughout each school year, there is a myriad of special events that take place. It can be hard to keep up with all of them. Along with in-person events and sessions, you need to also account for the huge rise in virtual events this year. There are student club meets, holidays, and, of course, there is also time set aside for exams, special presentations and guest speakers. When are they all happening? Your digital signs can display the answers, making life easier for everyone on campus.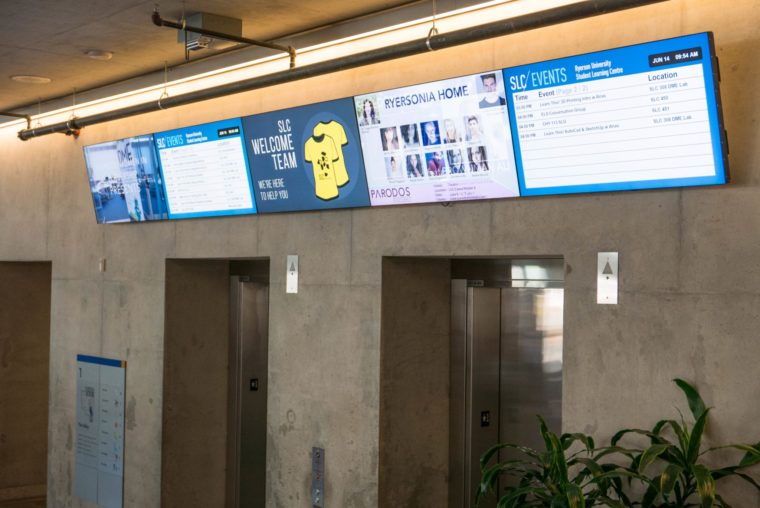 4. Highlight health and safety
Safety first – it's not a cliché. It's an important motto we should all practice. On the grounds of your school, this is entirely the case. Prioritizing the health and well-being of every single student and staff member is mandatory. Be sure to include information about the whereabouts of first aid stations and/or nurses offices on your digital signage. Post evacuation procedures and numbers to call in the event of emergencies as well.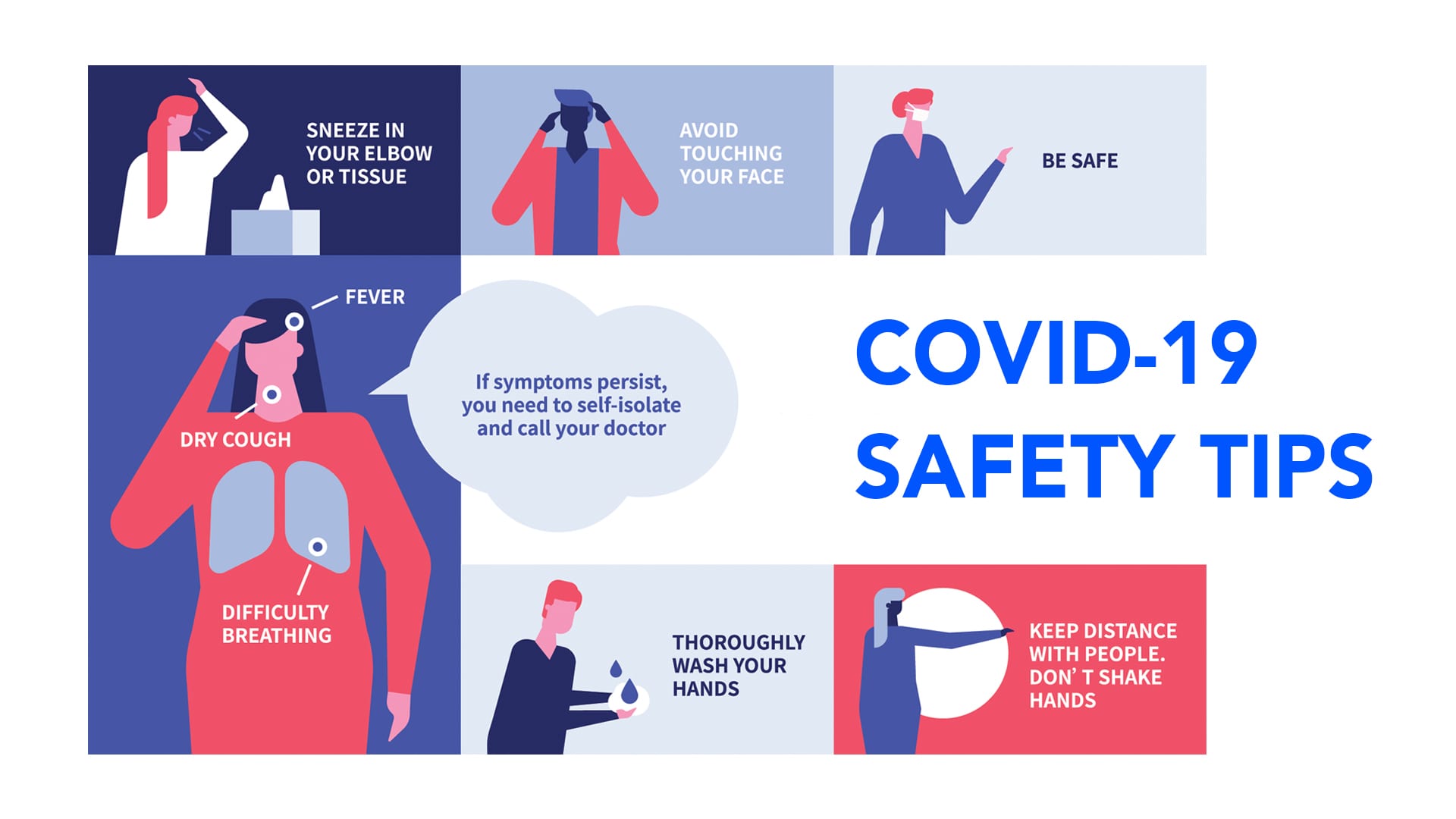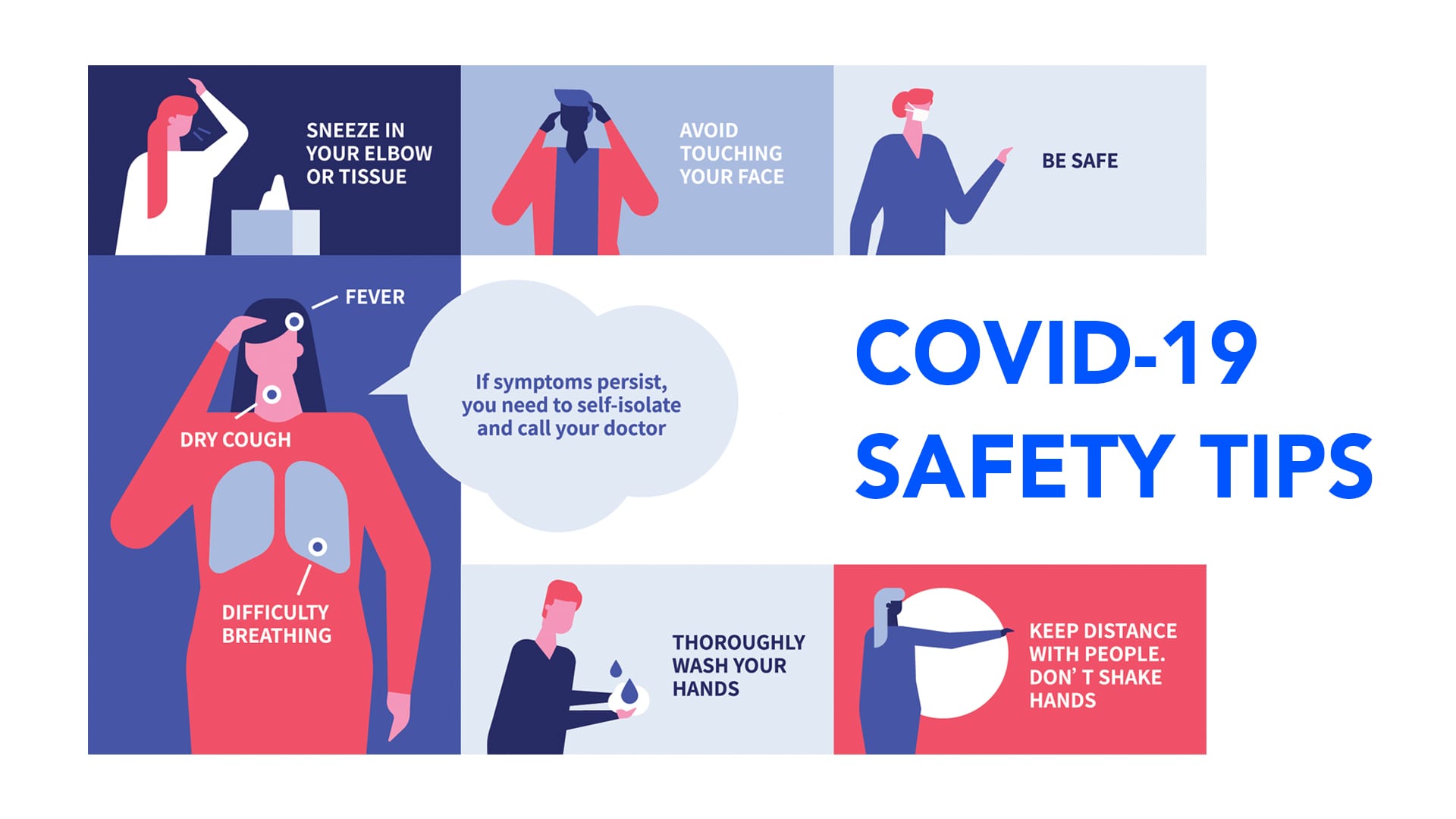 Free Digital Signage Templates
Explore our collection of free downloadable digital signage templates, including COVID-19 health and safety reminders.
Get Your Free Templates
5. Provide weather updates
Who isn't concerned about what it's like outside? Sure, there are apps on our smartphones that can quickly tell us when it's going to rain or snow. But why can't your school's digital signs inform everyone of what the weather is going to be like for the upcoming week? Weather updates are actually standard practice for most organizations that utilize digital signage. History shows that onlookers truly appreciate it.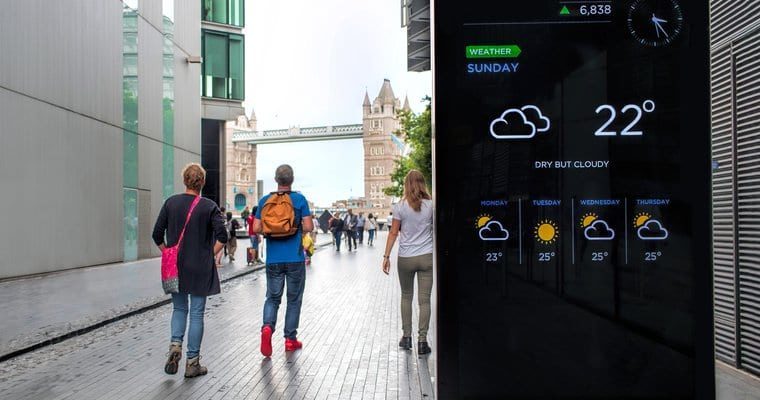 6. Showcase your school's history
When was your institution founded? What is the story behind how it was named? What year was the building erected? What went into selecting its location? Answers to these questions and other interesting tidbits about your school can be displayed on your digital signs to both increase knowledge about it and boost pride in being an attendee. School spirit counts for a lot amongst any student body. The same goes for faculty. Take pride in your school's history and show it off whenever you get the chance.
7. Offer Wi-Fi connection information
It's 2020. Internet connectivity is a necessity. You'd be hard pressed to find information that is more desired by students and teachers than the Wi-Fi password of just about any room in your school's facility. Displaying the Wi-Fi information needed for them to securely log on using their mobile devices will significantly minimize questions and reduce frustration.
Are you taking advantage of digital signage at your school? For information about how Screenfluence can help you to benefit from using digital signage, please don't hesitate to contact us by calling 1-844-772-7336 or emailing info@screenfluence.com.